Whose your friend who likes to play? Bing Bong!
Creating this Disneybound for Dressed in Disney's Edna Mode Fashion Weekend was so much fun! The best part was I barely spent any money to create this look. That's what is so fun about Disneybounding, finding new ways to use your existing wardrobe to create fun Disney inspired looks.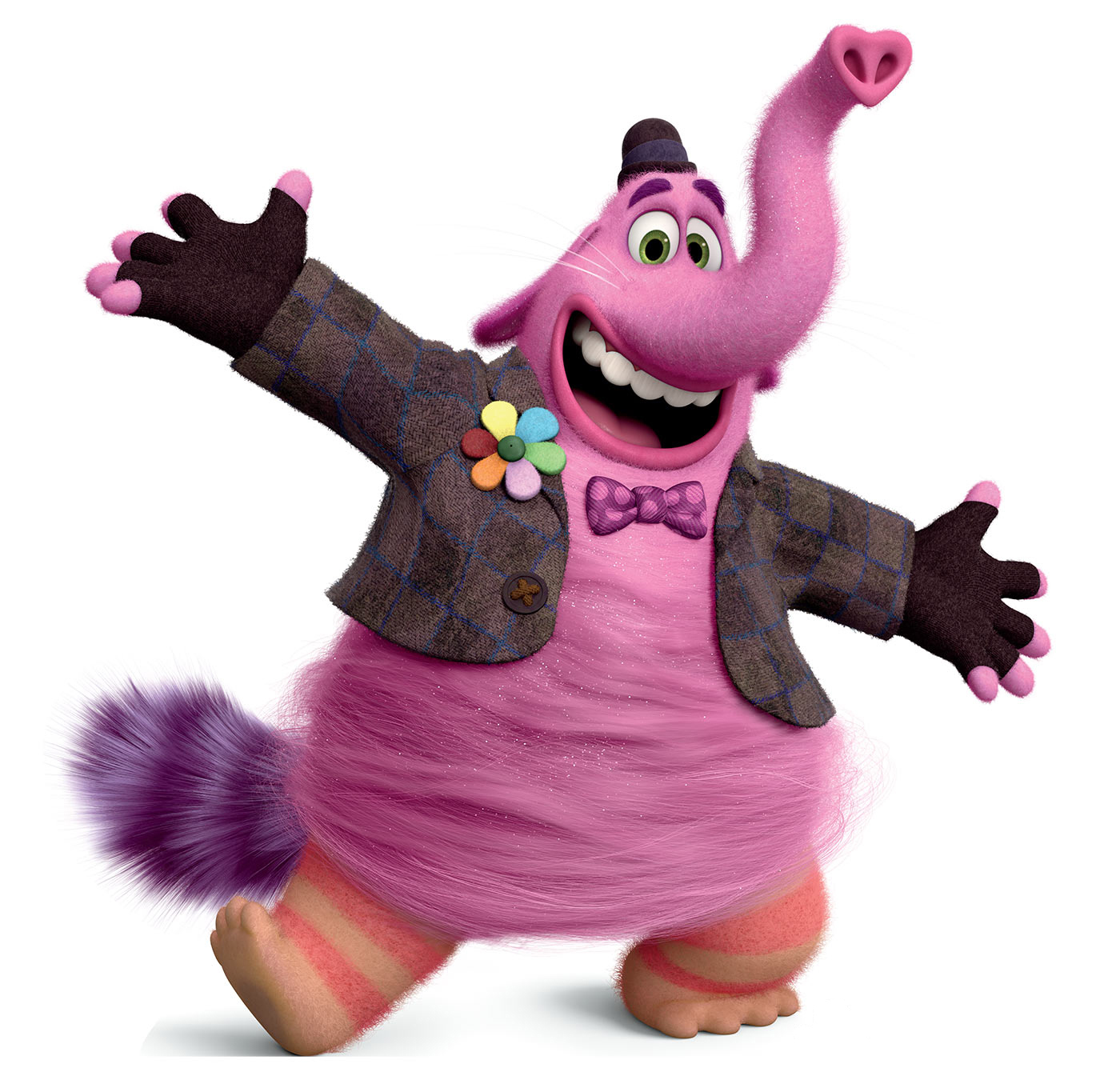 I paired a fun pink J. Crew tiered skirt with a simple white tee shirt as the base of the look. Then the main giveaway that I was Bing Bong was my brown blazer with my flower pin. I made the pin myself with a quick DIY the night before. By cutting up some 33 cent felt sheets into petal shapes, glueing it together, then adding a pin to the back Super simple, but it completely made the look.
My accessories really tied the whole look together. I added a fun pair of iridescent Kate Spade flower earrings and added a Disney Pandora charm bracelet to add an extra dose of Disney. For my shoes I opted for a simple light pink sequin ballet flat for extra sparkle and fun. Then the main event was this pastel rainbow Stoney Clover Lane pouch I used as a clutch. I got soooo many compliments on it! I think I might have gotten a few people on the Stoney Clover Lane bandwagon during the event...
By using items I already had in my closet I probably spent about $5 to create my pin after buying glue and the pin backs. But, I'd say it was a pretty affordable look to re-create! Creating Disneybound looks doesn't require shopping or even thrifting. If you look in your closet to gain inspiration you can find pieces that will remind you of certain characters or movies.
This look was so fun to create because Bing Bong isn't a well loved character. For the event Dressed in Disney challenged us to create Pixar themed looks, or of course other Disneybounds. So, I opted for a less well known character and I just love how it turned out! Who knew it would be so easy to dress like Bing Bong right? Plus Inside Out is one of my favorite Pixar movies, besides Monsters Inc. of course. I love the whole story and the fun characters!
Who is your favorite Pixar character? Let me know in the comments below!
XOXO
Miranda