Here are my top gift picks for the Madewell for the holiday season. All of these gifts are perfect for a simple but chic girl on your list. Madewell is full of cozy flannels, fun dresses, and other great pieces.
Who doesn't love a cargo jacket? This is a great layering piece to have during the cold winter months. Pair it with a dress and tights or wear it with a v-neck and jeans. The possibilities are endless. That's what makes it a perfect gift!
A major trend I have been seeing across the board are clever saying sweaters and fur vests. So why not gift them? Both of these pieces are a fun way to spice up a friend, mom, or relatives wardrobe this holiday season.
Puffy vest, patterned socks, and leather bags oh my! Madewell has some super adorable accessories that would make great gifts for your girlfriends!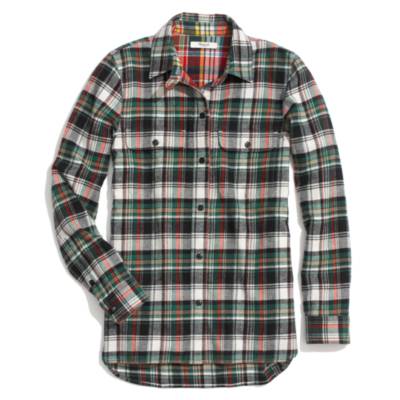 A flannel is a must during the holiday season. I feel like you can dress a flannel in many different ways. From dressy to casual a flannel will be a major staple for any girl on your shopping list.
Cozy leggings and a fun t-shirt? Sounds perfect! Both of these pieces are perfect for the relaxed girly girl in your life. They showcase a fun print or a fun saying. What more could you ask for?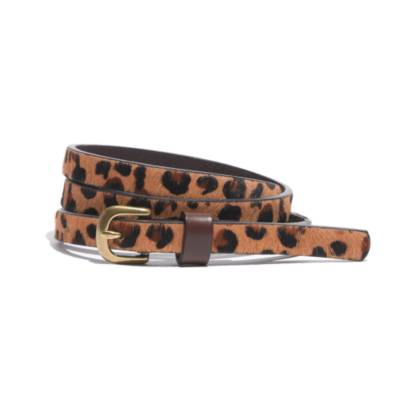 A fun cheetah belt is a great must have for anyone on your list! Pair this with skirts, dresses, or jeans for a fun splash of print and texture.
Now for some holiday sparkle! These two pieces would be perfect for the glamours one on your list. This crystal rhinestone necklace is a great finishing touch to a holiday dinner outfit. Then a gold shimmer shirt dress is a fun way to add some metallic in your life. The dress has a simple design but it is super chic and clean.