I had a break in my classes the other day so of course I decided to browse my favorite site, Kate Spade, for new arrivals. Here are some of the adorable/ amazing things I found.
Both of these purses are DARLING! I have a bigger bag on my wishlist for my birthday (my birthday is in June but a girl has to plan ahead for such an occasion.) I love the one on the left because of the unique outside pockets. I haven't seen the purse in person but if they actually open that would be so handy! There is a place to keep everything on hand and readily available. Then the purse on the right is totally cute. I love the simple black and white and who doesn't love a bow?
Okay, so I know I can't afford full price Kate Spade clothing... but a girl can dream! But, I am totally obsessed with this embellished cardi along with this bow tie top. I think they would be super cute paired together. I am for sure going to be looking for a dupe for these two pieces.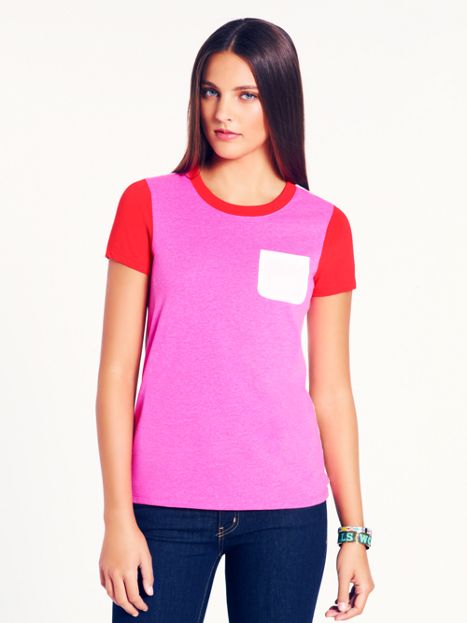 I'm also loving this color block tank. It's super bold and not to mention bright. It would be a fun piece to have during the spring.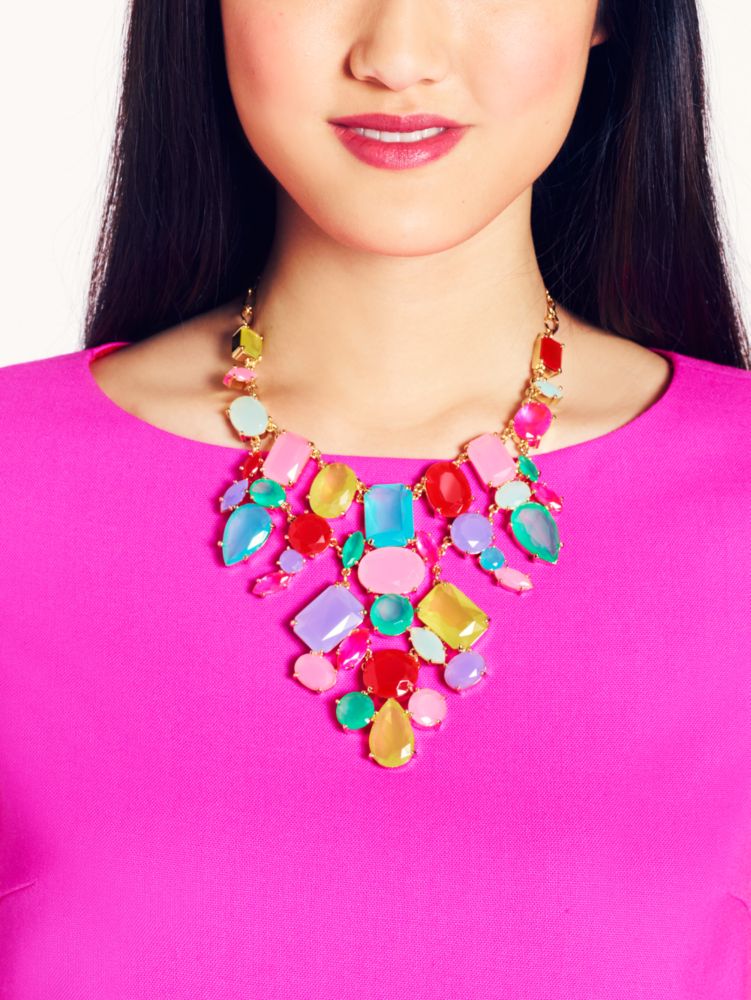 Can we please talk about this necklace? It is super fun and I love how oversized it is. (Actually its the perfect size its not to big!)
Right now Kate Spade has some darling accessories! I'm especially loving this bangle and these dainty ice cream cone earrings.